Maha Hussain, MD, FACP, FASCO, MBChB, is the Genevieve Teuton Professor of Medicine in the Division of Hematology Oncology, Department of Medicine, and the Deputy Director at the Robert H. Lurie Comprehensive Cancer Center of the Northwestern University Feinberg School of Medicine. She is a practicing oncologist, internationally renowned expert and clinical researcher in genitourinary oncology particularly prostate and bladder cancer. Dr. Hussain's research is focused on the development of novel therapeutics integrating scientific advances into clinical trials in prostate and bladder cancer.
Neal Shore, MD, FACS, is the Medical Director of the Carolina Urologic Research Center. He practices with Atlantic Urology Clinics in Myrtle Beach, South Carolina. He serves on several industry advisory boards as well as academic and advocacy networks: including the Society Urologic Oncology Clinical Trials Consortium, Bladder Cancer Advocacy Network, and the Large Urology Group Practice Association. Dr. Shore is the editor-in-chief of UroToday's print publication, Everyday Urology-Oncology Insights.
Daniel Spratt, MD is a leader in Genitourinary and CNS malignancies. In addition to his medical training at Vanderbilt University where he obtained his medical degree, he completed his radiation oncology residency at Memorial Sloan Kettering Cancer Center. He completed a research fellowship focused on androgen receptor signaling and non-invasive imaging in prostate cancer. Dr. Spratt is the Chief of the Genitourinary Radiotherapy Program, co-chairs the Genitourinary Division of Clinical Research, co-leads the LAPS cooperative group trial efforts, is the founder and director the Spine Oncology Program at the U of M, is the co-chair for the radiobiology and radiotherapy working group for the Prostate Cancer Foundation, serves as the lead on the American College of Radiology Unsealed Source national guidelines, and is a member of the NRG Genitourinary Core Committee for national clinical trials.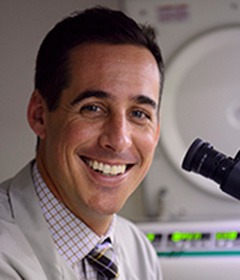 Brian T. Helfand, MD, PhD, a Urologic Oncologist specializing in Prostate Cancer and Laparoscopy at NorthShore Medical Group in Glenview, IL. He. also treats the following conditions Benign Prostate Disease, Bladder Cancer, Bladder Control, Bladder Tumor, Erectile Dysfunction (ED), Hematuria, Incontinence, Infertility (Male), Kidney Cancer, Kidney Stones, Malignant Prostate Disease, Prostate Cancer, Prostate Disease, Prostate Health, Sexual Dysfunction, and Testis Cancer.